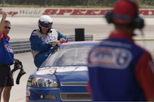 As a travel specialist, you would expect that I would always get top notch customer services. Not So!
Sure, I have been on Fam Trips to Puerto Rico, Spain & Portugal, Thailand and the Philippines. Those trips were organized by the national tourism offices and were of the highest caliber. I thoroughly loved each trip and had no mishaps whatsoever. They continue to be some of the best highlights of my travels.
In addition to spot visits to the top attractions, these familiarization events  always include Fam Tour hotel site visits. The absolute worst customer service experience happened in Cocoa Beach Florida when I tried to arrange hotel site visits.
When I contacted the Cocoa Beach Convention and Visitors Bureau they told me I had to buy a membership before I get on their next hotel site tour. Buy a membership – how arrogant. Those clowns are supported by room taxes on hotel rooms.
I has just moved to the area and wanted to get all the nitty gritty details on the hotels in the area. It was my intent to specialize on the area, starting with the hotels and then get more in depth knowledge of all of the Port Canaveral cruises.
I just wanted to 'tag along' on the next hotel site visits. They would incur absolutely no cost in doing so. I lived right the road! But that first contact 'turned me off' so much I never bothered with them.
Coincidentally, the best customer service experience I had was in nearby Orlando at Universal Studios. The Wizarding World of Harry Potter was a mere month old and my daughter visiting from New York wanted to see it.
The last time we had been there together was at least 15 years ago when I bought multi-day passes for our family. These passes were never supposed to expire. So now it was my time to 'cash in' on that investment – but would they really work yet?
Since this was my best experience, you should have guessed that those passes did work. It took a few extra minutes for the guest services personnel to check with here supervisor, but I had no problem using them!
PS – We all loved Harry Potter World!