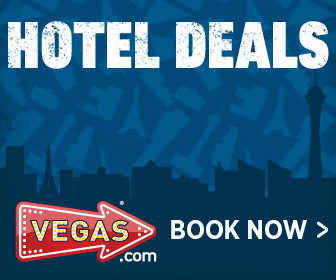 Las Vegas is my favorite USA destination because of all the beautiful destination themed hotel properties. For me, gambling is just an incidental issue to the worldwide ambiance of Venice, Egypt and other intriguing photo opps.
Other people gravitate to Vegas because of the shows, shopping and dining.
But my actual preferred method of viewing and researching travel destinations is a desktop computer. I don't even normally use a laptop, unless I plug it into a regular keyboard and monitor. But that does not stop me from using a great travel apps opportunity like Instagram. With the very simple uploading and editing features I just love it for travel photos.
My first project is to upload a lot of my Las Vegas photos.  As a non-gambler, I love Vegas for it's beauty. It is the incredible backdrop of famous landmarks recreated in faux form that I enjoy the most. Just walking around is a treat for me.
How To Save On Shows
Now you can actually save on shows just by clicking. There is no need to 'slip the maitre d' a twenty to get preferential treatment and great seats. Choose from great saving options like Ticket Specials, Dinner & Ticket Specials, Free Seat Upgrades, VIP Ticket Specials and Early Booking Deals. These show specials are not available at any of those national travel reservation systems.
Las Vegas attracts the best new and established acts that you will find anywhere in the world. You can see and save on the Blue Man Group, Celine Dion, Bill Cosby, a BeatleShow, Absinthe, Andrew Dice Clay, Santana, Bill Engvall, Brad Garrett's Comedy Club, Carlos Mencia, Country Superstars, Crazy Girls, Eddie Griffin, Fantasy and even David Copperfield.
 Hotels Are A Bargain
The prices for  Las Vegas hotels are an absolute bargain. They are of the highest quality that you will be able to find anywhere. Gaming still does keep prices very reasonable. The room and venue amenities include everything that you cold ever want from a hotel resort.
Area Activities
If you can tear yourself away from the great entertainment and gaming in Vegas and you will be rewarded with other awesome natural and man made attractions. These include Air tours, Helicopter tours, Balloon Tours, Day Trips & Excursions like Grand Canyon All American Helicopter Tour, Grand Canyon South Rim Bus Tour, Hoover Dam Day Trip, Grand Canyon West Rim Tour by Airplane, Las Vegas Strip Night Flight by Helicopter, Ultimate 3-in-1 Grand Canyon Tours and a wild Las Vegas Sunrise Hot Air Balloon Ride to name just a few.
Super Map
We also found the best Vegas map site with complete selectability for Accommodations, Attractions & Activities, Casino, Convention Facility, Restaurants, Rv Parks And Campgrounds, Shopping, Sightseeing And Tours, Specialty Dining, Sports & Recreation, Transportation and Weddings provided by the Vistors Bureau.
Apps
We have also made a free 'Las Vegas Shows Android App' which you can use anywhere to browse and book area entertainment.
Plus, we put together a free 'Las Vegas Travel Android App' that gives you access to mobile friendly travel reservations site in order to shop for and book flights, hotels and autos. In addition, we also have a free general 'A Ways Travel Android App' with more activities and travel reservations options for more general travel.
For savings on shows, hotels and all entertainment Las Vegas still has no equal!